The partnership between AWS and VMware may have faced some recent competition from Microsoft, but the two have brushed past it to expand their relationship.
Announced at AWS re:Invent 2017, VMware and AWS revealed that the partnership between the two, VMware Cloud on AWS, is expanding to new regions across the US and more capabilities and support for AWS services will be available.
There's the improved ability to migrate apps from on-prem VMware clusters into AWS that's connected to the virtualisation company thanks to new L2 stretched networking features, and AWS Direct Connect.
VMware Hybrid Cloud Extension, which is an add-on SaaS offering, will help those running vSphere 5.0+ and VMware Cloud on AWS to migrate without having to re-platform, re-test, or change tooling.
The virtualisation company's Site Recovery, and Wavefront products are being added and so is extra support for resource intensive applications, such as Oracle, Oracle RAC, Microsoft SQL Server, Apache Spark, and Hadoop.
"The momentum for VMware Cloud on AWS is growing rapidly, and VMware and AWS are delivering major new capabilities after only three months of availability while enhancing our strategic relationship with new integrations across our platforms," said Mark Lohmeyer, vice president and general manager, Cloud Platform Business Unit, VMware.
"Customers of VMware Cloud on AWS will be able to migrate application portfolios to the cloud even more rapidly with Hybrid Cloud Extension and AWS Direct Connect, while maintaining the optimal levels of performance, scale, and availability required for mission-critical apps."
Given that it's AWS and the public cloud company loves to make numerous announcements during the week of its conference, it should come as no surprise that it's also launched a new service – Amazon Sumerian.
Designed to help developers to quickly build virtual reality, augmented reality, and 3D applications for hardware platforms, Sumerian is initially in preview.
According to the company, VR and AR apps created using Sumerian will run in any browser that supports WebGL or WebVR graphics rendering – such as Daydream, HTC Vive, Oculus Rift, and iOS mobile devices.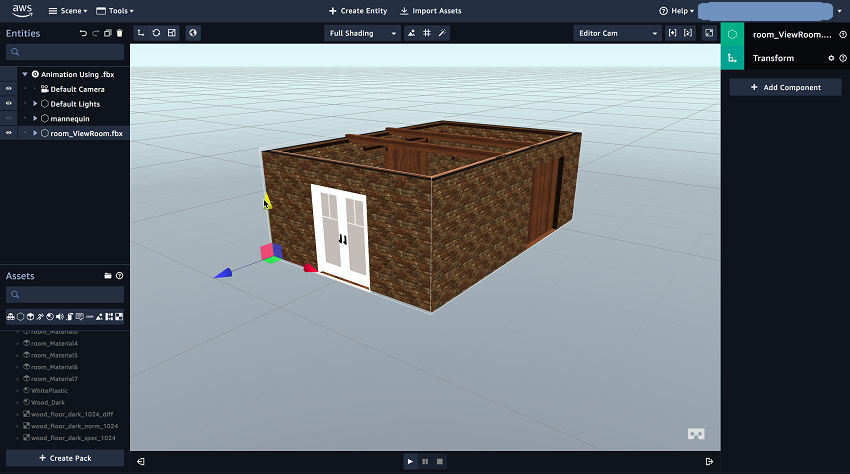 "Customers across industries see the potential of VR and AR technologies for a wide range of uses—from educating and training employees to creating new customer experiences. But, customers are daunted and overwhelmed by the up-front investment in specialized skills and tools required to even get started building a VR or AR application," said Marco Argenti, Vice President, Technology, AWS.
"With Amazon Sumerian, it is now possible for any developer to create a realistic, interactive VR or AR application in a few hours."