Veeam wants to enable the always on cloud, removing the barriers to it and to give businesses the seamless digital life experience that they desire.
To make this a reality, Veeam has partnered with the likes of HPE, Cisco, VMware, Microsoft and more, giving Veeam the ability to provide backup and disaster recovery across all environments. Paul Mattes, VP, Global Cloud Group, Veeam, said: "Our focus to provide availability for any service across any infrastructure."
The strong push on this message comes perhaps as the company is seen as more of a physical, on-premises based company, which may be one reason why it spent a considerable amount of time on the technology.
Throughout the VeeamOn conference in New Orleans, it has frequently been said that the cloud is not a destination but just a tool for enabling transformation.
The transformation in focus is of course the big buzzword digital transformation.
Veeam frequently used videos of 'young people' to highlight the demand for always-on availability, clearly asking them if technology had ever failed them. Of course the answer is yes, and we've all been in a situation where the technology has stopped working.
The truth is that all technology fails at some point, cloud services, because of how popular they have become, frequently dominate the headlines when they go down because of how many they impact.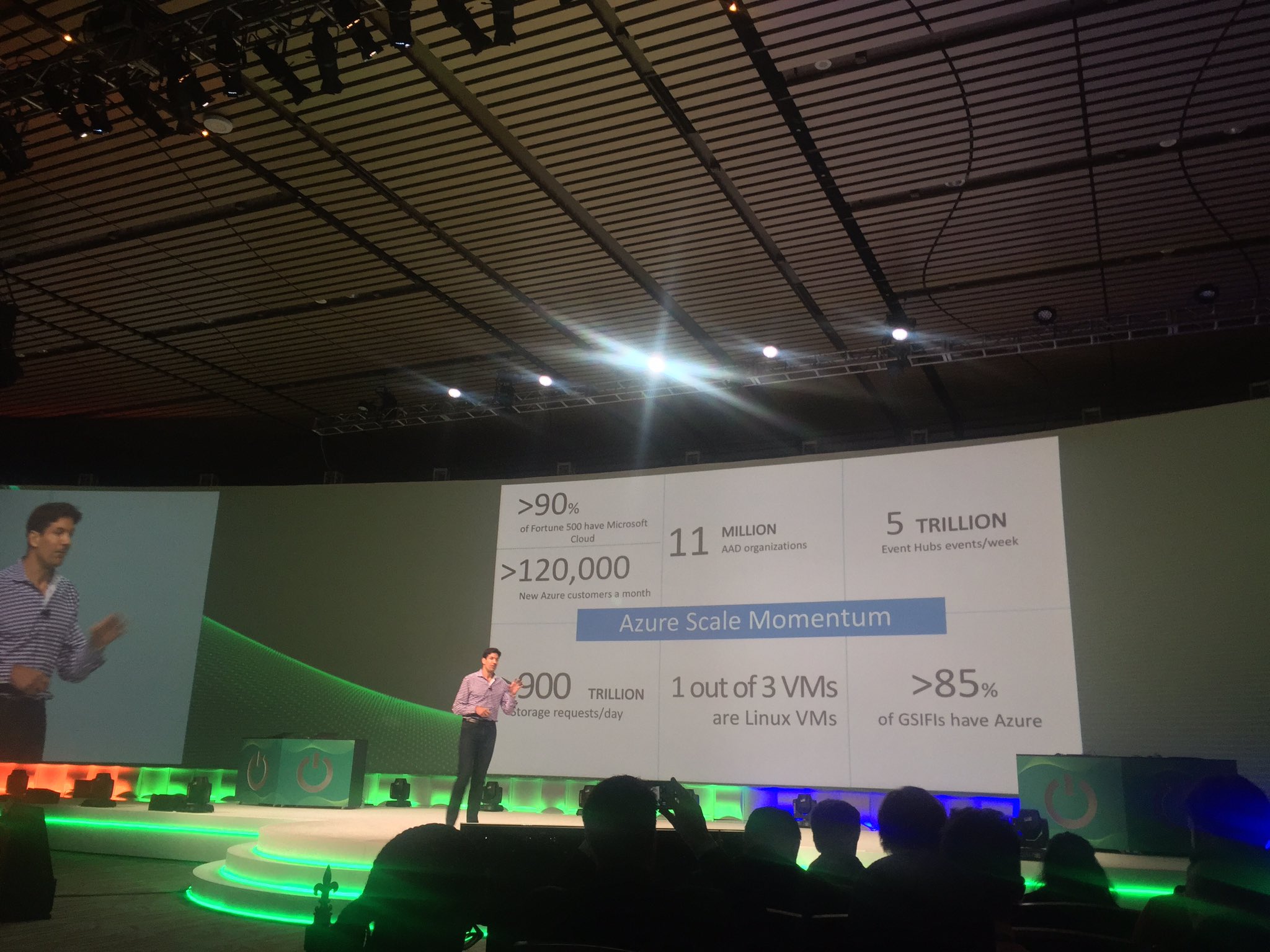 This puts Veeam in an interesting position with its partners. In essence, the company is telling people not to trust their backup and recovery, and data management to just their cloud provider. Microsoft Azure, Amazon Web Services, Cisco, HPE, all these companies will have some technology that provides backup to customers.
So Veeam's position is to provide another option, giving the customers choice. It's one that has clearly worked, given its financial results and growing customer adoption. This suggests that people clearly don't trust their cloud providers.
Which gives a curious tone to the conference keynotes when partners come on stage with Veeam.
Today, Mark Russinovich, CTO of Microsoft Azure appeared on the VeeamOn stage, but he didn't talk about the idea that Azure could, and has, suffered outages. Instead, the CTO spoke about digital transformation and how a hyperscale cloud like Azure is the best at helping to deliver this.
It was a product pitch, but the failure to address outages shone a light on one of the dirty secrets of cloud providers – they have downtime. They also aren't always suitable for businesses when it comes to meeting regulatory and data sovereignty requirements.
Cloud was pitched as being so much better than that old clunky on-premises setup, and in many ways it is, but there's still the risk of downtime. This is of course something that they address themselves, but a reluctance to openly accept this is a good reason why customers would want to use Veeam's technology.
The latest innovations from Veeam include the extension of a storage alliance with Microsoft, native support for Cloud Object Storage (Azure Blob), increased disk size capacity in Azure, Veeam Backup for Microsoft Office with multi-tenancy, and more. These announcements follow on from technology related to AWS.
Paul Mattes said: "Our close collaboration with Microsoft is enabling us to take full advantage of Microsoft Azure to realize DR in the cloud, direct access to Azure Blob storage and many other benefits that make hybrid-cloud Availability both robust and easy to manage. Together, Veeam and Microsoft are eliminating the hurdles many of our mutual customers have faced in using our technologies for cloud backup and disaster recovery, and as a long-term data archive and retention solution for greatly improved governance and compliance."
HPE's Bill Philbin, SVP, Hewlett Packard Enterprise GM Storage, Big Data Solutions, said that vendors have a "moral obligation to make this process (backup & recovery), simple, and streamlined, like your iPhone."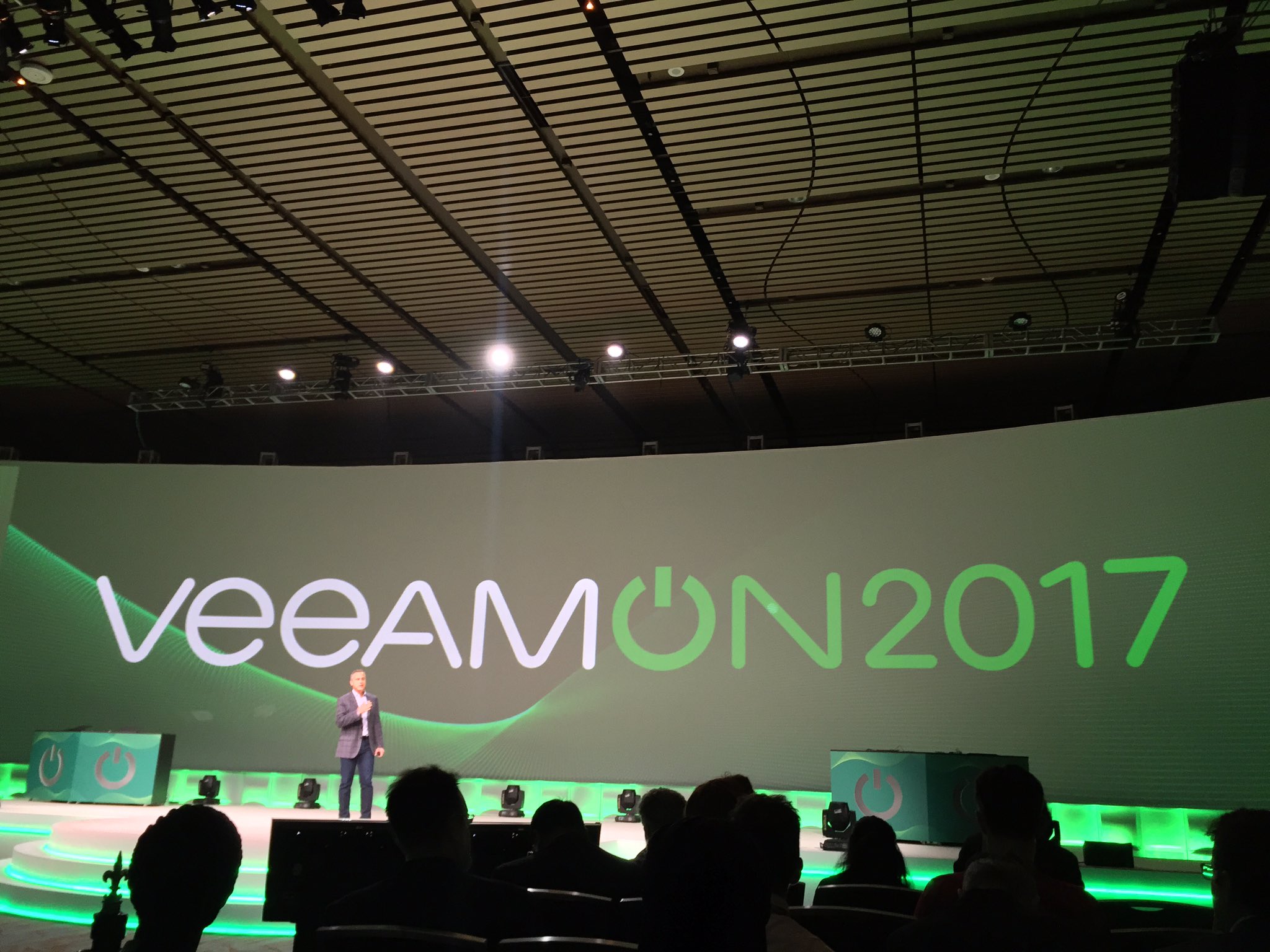 Philbin is right, there's a strange situation in the market where vendors ask towards the end of purchase whether or not the customer wants recovery services on their buy.
The position is in essence like going to buy a phone and being asked if you want to pay for insurance.
Philbin expects there to be change, "I predict, that we're going to get to a world as an infrastructure provider where we are no longer seen or heard. We will talk about application provisioning, app availability, app protection and in a real hybrid world whether it is on prem or off prem you shouldn't really care."
What Veeam is doing, the technology it offers, isn't the sexiest area of tech. It's not artificial intelligence, or robots, and it's unlikely to frequently grab the headlines. But don't let that diminish the importance of what they do, and perhaps we should embrace the idea of a tech company just doing its necessary job and doing it well rather than shooting for headlines everyday.