IBM is looking to strengthen its position in the private cloud market by launching a new software platform.
The idea behind the IBM Cloud Private software is to give companies the ability to create on-premises cloud capabilities that are similar to that of the public cloud, it's also designed to make it easy to transition to a container style of IT.
That's in part thanks to the platform being built on the Kubernetes-based container architecture and because it will support both Docker containers and Cloud Foundry,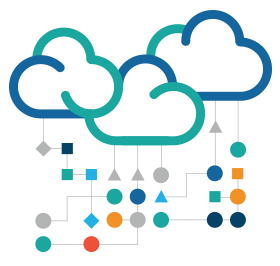 meaning that it should be reasonably easy move workloads across cloud environments.
In addition to the new private cloud product, IBM has also revealed new container optimised versions of some of its core enterprise software, including products such as: IBM WebSphere, Liberty, Db2, and MQ.
Big Blue said that this should make it easier for users to share data and "evolve applications" as needed across public and private IBM Clouds and other cloud environments.
The company is keen to stress that its IBM Cloud and IBM Research innovations in the private cloud offering will help to simplify cloud management and maintain security across multi-cloud environments.
The offering is said to provide single streamlined management across multi-cloud environments so that services can be quickly launched, monitored, and managed. It will also offer a Security Vulnerability Advisor that continuously scans containers across the cloud to discover any potentially serious security issues and weaknesses.
All data is encrypted in flight and there is strict access control in place within a cluster where data access, compliance and auditing requirements are closely defined.
The infrastructure is compatible with Cisco, Dell EMC, Intel, Lenovo, NetApp, and is optimised for IBM Z.
IBM Private Cloud also includes access to a range of management and DevOps tools such as APM, Netcool, UrbanCode, and Cloud Brokerage.